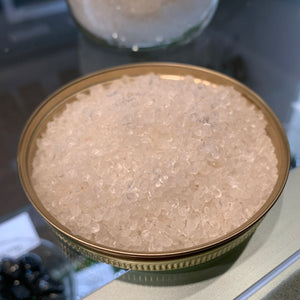 Salt || 1 oz Dead Sea Salt
This listing is for one 01oz bag of Dead Sea salt.
Size:  1 oz
Herb: Dead Sea Salt
Properties  Dead Sea salt is useful in rituals for purification, healing, or banishing. Add to a spiritual bath for cleansing and relaxation. Sprinkle a little along doorways or windows to create a powerful, protective spiritual barrier.
About For use in incenses, spiritual baths, or spell bottles. NOT food grade, please DO NOT ingest.
Metaphysical claims are based on lore, history, and personal experience and should not take the place of professional medical care. May you be healthy, may you experience joy, may you be at peace. - Laura Loup