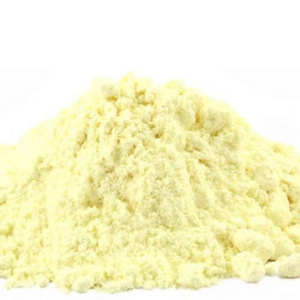 Curio || 0.5 oz Sulfur Powder
This listing is for one 0.5oz bag of sulfur powder.
Size:  0.5 oz
Material: Sulfur
Properties Also known as brimstone. Use sulfur in uncrossing, protection from enemies, exorcism, or banishing spells.
About Do not burn. Burning sulfur forms sulfur dioxide which is toxic when inhaled. To use, sprinkle around a room or property, place in a mojo bag, add to a spiritual oil, or sprinkle on or around a candle.
Metaphysical claims are based on lore, history, and personal experience and should not take the place of professional medical care. May you be healthy, may you experience joy, may you be at peace. - Laura Loup