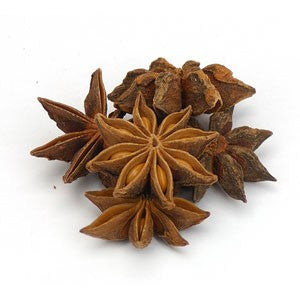 Herb || 1 oz Anise Star
This listing is for one 2 oz bag of anise seeds.
Size:  1 oz
Herb: Anise Star
Properties Anise is associated with the element of air.
Hang an anise seed head from your bedpost to restore lost youth.
Fresh anise leaves or anise seeds used in a potpourri will protect a room from evil spirits and intentions.
Anise aids in divination and may be added to a ritual bath and/or burned while meditating or divining.
About Not edible, not intended for use in cooking, teas, or medicine.
*Disclaimer Metaphysical claims are based on lore, history, and personal experience and should not take the place of professional medical care.