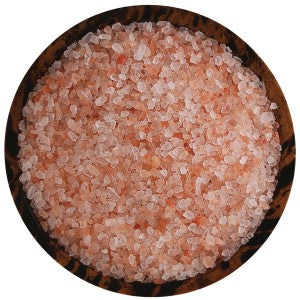 Salt || 1oz Pink Himalayan Salt
This listing is for one 1oz bag of salt.
Size:  1 oz
Herb: Himalayan salt
Properties  Himalayan Crystal Mineral Salt has very similar properties to Rose Quartz and is an excellent crystal for love especially self-love. It not only helps one to experience self-love, but also, to take action and do things that self-love implies, for example; finding sense of purpose, to live a healthier lifestyle, learning to say 'no', or to take time for personal recreation and enjoyment.
For centuries pure salt has been used for protection; protection from evil, especially protection in and around the home. Salt is also used for purification, cleansing and dispelling negativity in many magical and traditional rituals.
About For use in incenses, spiritual baths, or spell bottles. NOT food grade, please DO NOT ingest.
Metaphysical claims are based on lore, history, and personal experience and should not take the place of professional medical care. May you be healthy, may you experience joy, may you be at peace. - Laura Loup