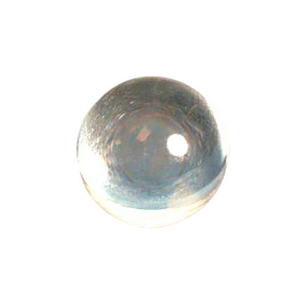 Crystal Ball || Clear
Regular price $95.00 Sale
This listing is for one crystal ball. 
Size: 
Small: Approx. 2"
Medium: Approx. 5"
Material: 60% leaded glass and 40% crystal
About: These Clear Crystal Balls are excellent tools to divine with because of their clarity. The clear surface on these crystal balls ensure that any images or visions you see within them will be as if on a mirror surface.

Clear Crystal Balls make an excellent ritual tool for rituals and spells involving purification.

Comes with a small black cushion.
*Disclaimer Metaphysical claims are based on lore, history, and personal experience and should not take the place of professional medical care.