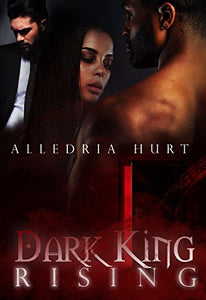 Dark King Rising by Alledria Hurt
Regular price $15.00 Sale
The truth is often stranger than fiction, so what happens when the fiction becomes the truth?
Novelist Marie Ellis considered herself a reasonable woman, sensible and sane. Faced with the choice to leave following her husband's infidelity, she stuck by her man and dove headfirst into finishing the final novel of her popular series.
Then a monster from her novels murders her husband's lover in her dreams but dreams don't leave bodies.
With life, limb, sanity, and freedom hanging in the balance, can Marie uncover the truth she's hidden in the world she thought was just make believe? Or will the monsters she's created by the end of all she holds dear?