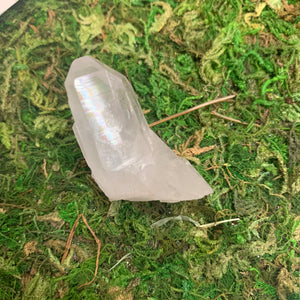 Cluster || Lemurian Quartz
This listing is for one lemurian quartz cluster.
Size: 1.5" - 2.5"
About: Also called "Lemurian Seed Crystals" or "Lemurian Star Seeds", meditating with these crystals is said to unlock ancient spiritual knowledge and healing. 
Metaphysical Legend states that there was once an advanced ancient civilization called Lemuria. As their time on Earth was coming to an end, the Lemurians programmed these crystals to teach their messages of oneness and healing - messages that would be revealed when the energy on Earth was ready to receive them. 
*Disclaimer Metaphysical claims are based on lore, history, and personal experience and should not take the place of professional medical care.