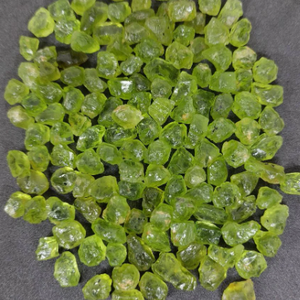 Raw Crystal || Peridot
This listing is for one peridot.
Size: about 0.5 cm
Properties: Known as the stone of compassion, peridot is believed to bring good health, restful sleep and peace to relationships by balancing emotions and mind. This friendly bright green stone also has the uncanny ability to inspire eloquence and creativity; it also brings delight and good cheer.
About: All crystals are unique, please let me know if you have any specifications and I'll do my best to choose the perfect crystal for you!
*Disclaimer Metaphysical claims are based on lore, history, and personal experience and should not take the place of professional medical care.