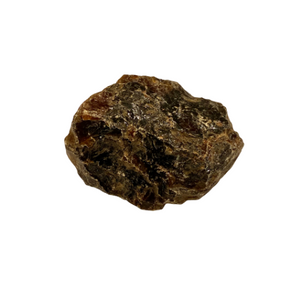 Raw Stones || Black Amber
Regular price $10.00 Sale
This listing is for one piece of black amber.

Size: Approximately 3-4" inches.
Properties:  Amber is believed by some to be the essence of life itself. Amber is a very positive stone which harnesses the energy of the sun, and is said to enhance the natural beauty of it's owner as well as attract joy, warmth, and success. The energy of amber has been admired for centuries; in fact, the word electricity comes from elektron, the Greek word for amber.
About: Each crystal is unique. You will receive a similar crystal to the one pictured, but it will vary in size and shape. 
*Disclaimer Metaphysical claims are based on lore, history, and personal experience and should not take the place of professional medical care.