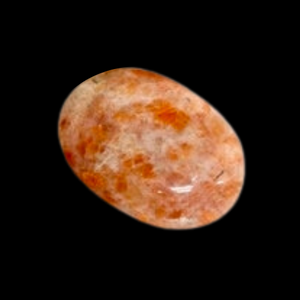 Palm Stone || Sunstone
Regular price $11.00 Sale
This listing is for one palmstone. 
Size: about 2" at widest point.
Properties Sunstone promotes happiness, stamina, and confidence. Sunstone is said to help sever negative, energy-draining ties from other people. Sunstone is believed to attract the power of the sun, and is said to help bring strength, luck, and wealth to its owner.
About: 
All crystals are unique, please let me know if you have any specifications and I'll do my best to choose the perfect crystal for you!
Disclaimer 
Metaphysical claims are based on lore, history, and personal experience and should not take the place of professional medical care.